"Thank you for such a fabulous covered patio. We are out there ALL the time. "
Thank you again, Shannon E.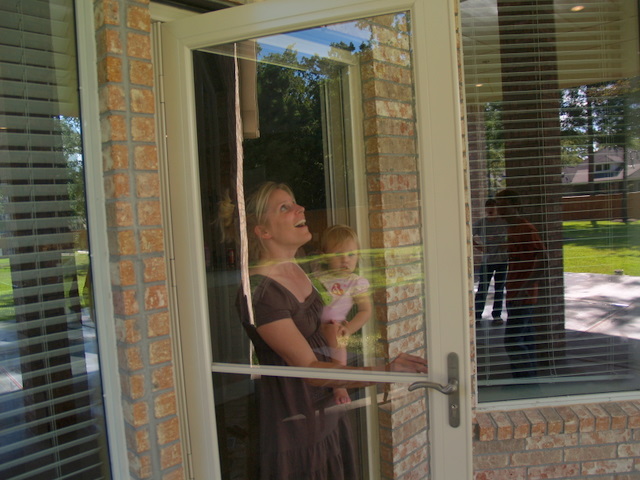 Give us a try and watch us transform your hot concrete slab/patio into a comfortable, shaded cover that matches your home and adds beauty! Our additions look like they were built when the house was built, and NOT like some recent add-on. We provide the drawings and necessary paperwork that you will need to provide to your homeowners assn. for FAST approval!
Before and AFTER! In only 4 days we transformed this backyard "hot spot" into a relaxing shaded area that's only a few steps from the kitchen. Notice the change in the roof line. There's not much that we can't handle.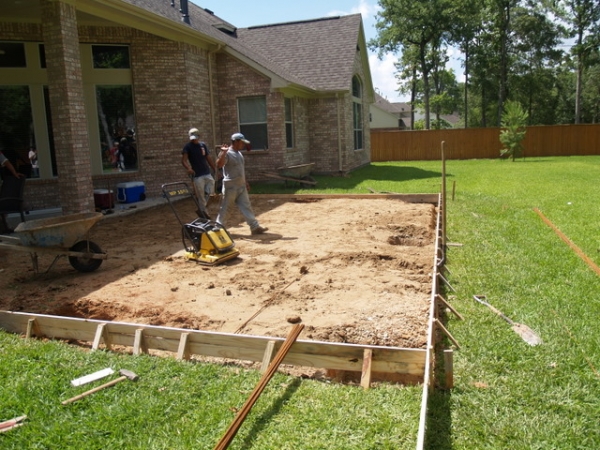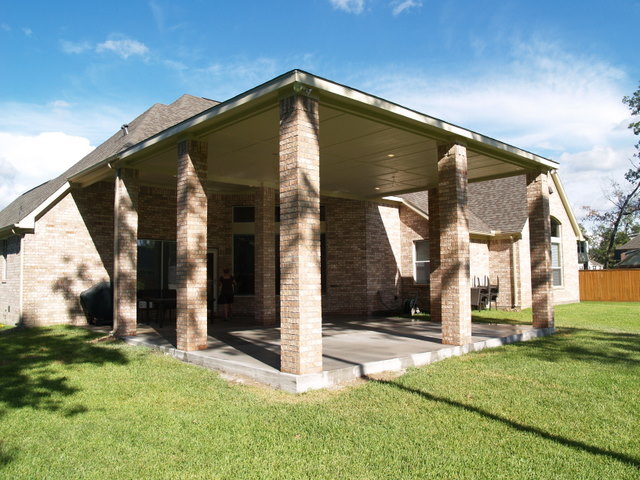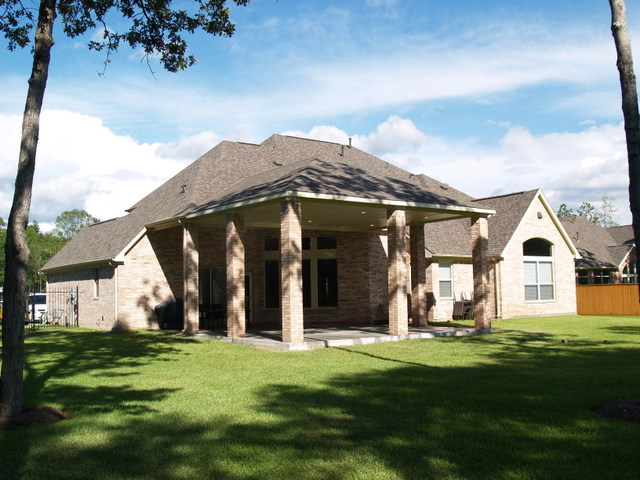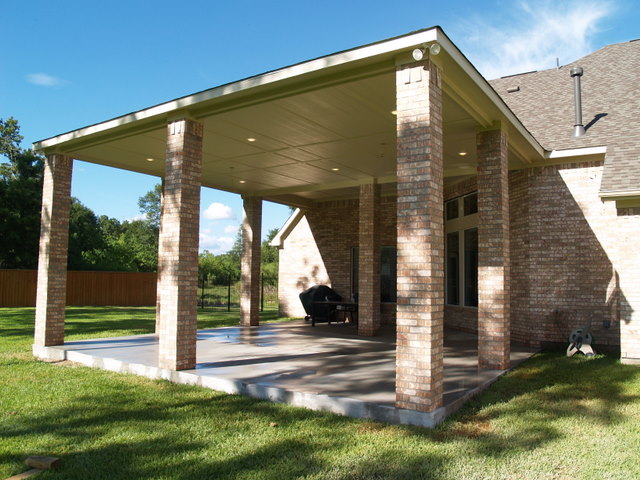 This website contains all that you need to make an informed decision on how to get the RIGHT patio cover! There's no charge for us to give an accurate bid via e-mail! Just
Email your dimensions
along with a digital pic of your Patio area, and we'll shoot you a quote promptly!
This transformation took 4 days to complete. With Western cedar posts and beam construction with exposed roof-decking on the underside.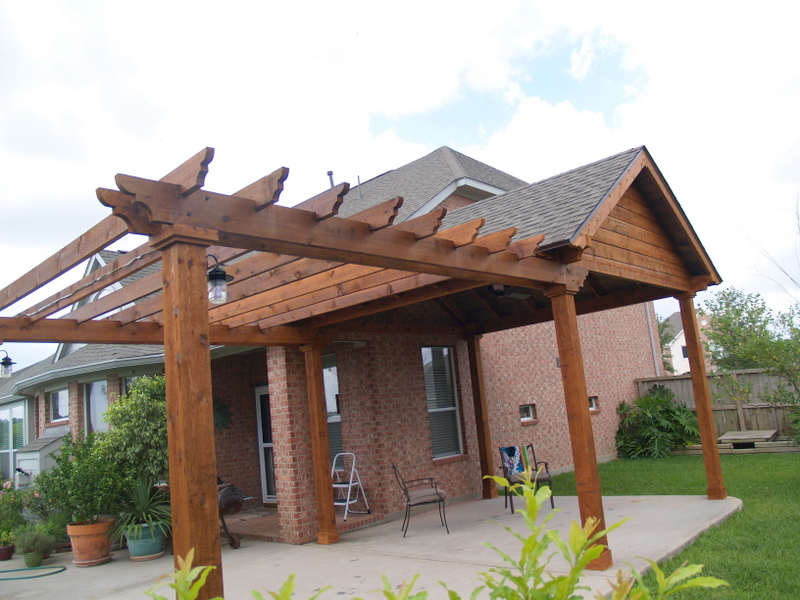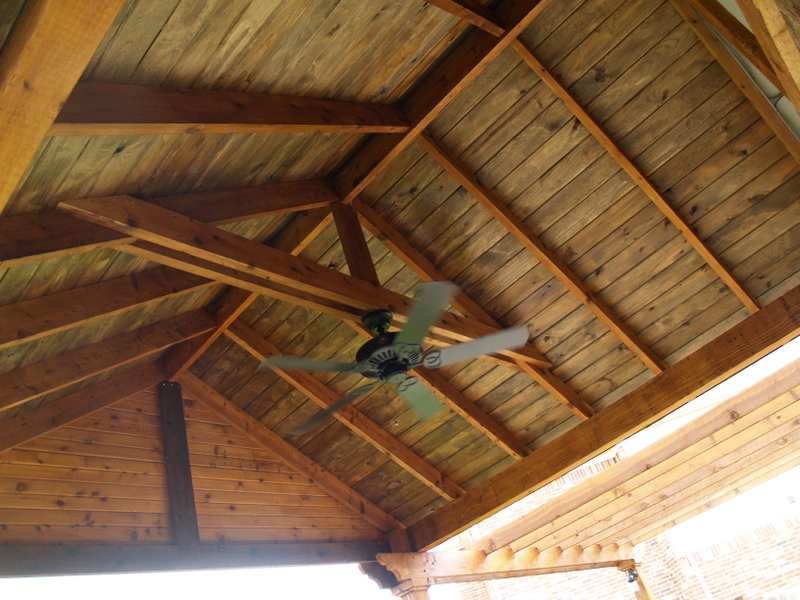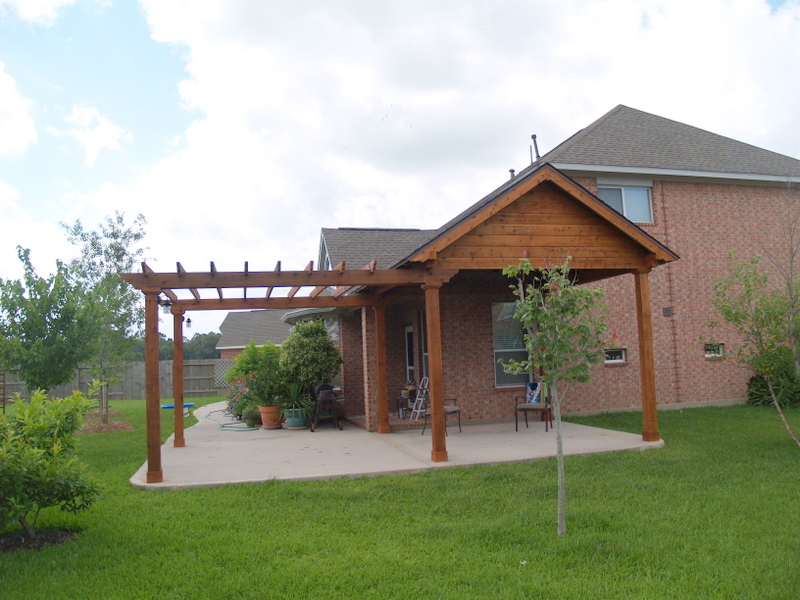 You take pride in the way your home presents itself to your community. A new patio cover enhances that presentation.
For over 27 years, we have served Texas with integrity and excellence. We have worked as houstonpatiocovers and are expanding into the Texas Hill Country!

Cost: We are devoted to building the best quality patio cover at the best price. That means you save money. Our bids are generally right in the middle. A bid that's too high is based on greed, a bid that is two low usually means poor workmanship. A good deal is a good deal for you and a good for us.

How can we save you money?
Two ways:
1. Kerrville Construction is your general contractor and gets the whole job done.
2. If you prefer we can give you names of trusted contractors, and you can deal directly with them. It's that simple. By doing this, you will save hundreds, even thousands of dollars on flagstone, pavestone, concrete, gutters, and much more.
3. We will give you an item-by-item breakdown of the cost.

When you call us, here is what you can expect:
Personal attention. We don't have salesmen trying to "up sell" you. We come to your home and look at the site for the project you want to create. We listen to your ideas and offer practical suggestions and options based on what use you want from your patio; simple patio cover, pergola, outdoor kitchen, enclosure, rock, brick, or wood columns, etc...
Kerrville Construction
will never force a pen in front of you and give you the "limited time discount offer" sales pitch. Quite the opposite. We believe that a home enhancement project should be well thought out and carefully considered.

Once you decide that you want us to build the project of your dreams, the process will go as follows:
*
1.*We will supply you the drawing and materials list that you will need to submit to your home owners' association.
*
2*. After approval, we will come to your house, and build your dream patio/home
*
3. Enjoy your new addition with family and friends.
*

Please contact us for an estimate.
"Kerrville Construction"